Frequently asked questions
When can I expect my delivery?
---
Orders processed will take 3-5 business days to arrive.
---
How much is delivery?
---
At Raymond Rose we offer free delivery on all orders shipped to the UK.
---
Can I return my product?
---
We would hate to think you are unhappy with your candle. If you would like to return your product let us know why and email us at info@raymondrosecandles.com and we'd be happy to get the process started for you.
---
Do you offer gift cards?
---
Unfortunately this is not something we offer at present.
---
How do I refill my Raymond Rose candle?
---
Once your candle is finished simply place the container in the freezer for 1-4 hours until the wax has shrunk (wax shrinks when cold). Remove from the freezer and with a light pull the wax should come clean from the glass. You will then be left with an empty container to place your new candle refill in.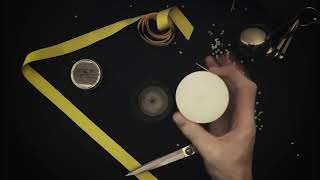 ---
How do I care for my Raymond Rose candle?
---
Our candles need love! There are simples steps to follow to ensure you candle achieves it perfect burn and last for longe r. Follow our care guide
---
Have any more questions that have not been answered?
---
Please get in touch with us at info@raymondrosecandles.com we are happy to help. You can also drop us a message on our instagram @raymondrosecandles - we love to hear from you!
---
---